Breaking Silence and Standing Up for Right
All,
A couple weeks ago White extremists led an insurrection at the United States Capitol, waving confederate flags in the rotunda and hung a noose on the West side of the complex. They did so to overturn the outcome of a legitimate Democratic election.
It's important to pause and look at the General Election these white supremacists were reacting to. This was the election of Joseph Biden, a man who served as Vice President for the first Black president. This was the election of the first Black Woman Vice President Elect in United States history. This Democratic race was not only won by the popular vote, but was also validated by the Electoral College, an institution that is both racist and antiquated. We also mustn't forget that the day of the Insurrection, we as a nation woke up to a historic special election in Georgia where the people's voices broke the divisive Southern Strategy, changed the balance of power in the US Senate, and seated a Black Democrat in the US Senate for the first time in history. This all happened through the largest and most effective political fusion movement to remove an incumbent president in US history.
Our current national constitutional crisis is due to an unacknowledged, uncorrected and unresolved politically driven, racially exploitative economic system. We must all acknowledge that we are living in a racist nation. It's how we were founded and the entire political and economic system of this country has sustained itself on it. It is the reason why we use terms like "systemic racism". This was all baked into who we are as a nation. If we needed more evidence, we need only compare law enforcement response to insurrection in the United States Capitol to the Black Lives Matter protests in D.C., this past summer. This is the United States of America! It is important for us to understand and embrace not only the true history of this nation but the wound that was left open that has become infected and is now developing gangrene. The problem is that the doctor is the patient and is reluctant to conduct the surgical procedure required.
We urge you to navigate this period clear-eyed, with an unflappable moral compass and an immovable stance on the side of right. The time for "difficult conversations" has passed. Now is a time for unapologetic words and decisive action. As we have always said, anything less allows self-political, economic or social gain and makes you complicit. Now is not the time to once again sit back in silence in hopes that this will pass. It will not. It never has. This doesn't stop until we stop it with intentional action. Those who seek to continue to create obstacles to our progress in the experiment of democracy (or worse) are not in distant places. They are doctors, lawyers, teachers, preachers, police, military and serving in all vocations here in Vermont. They are our family.
We all have a responsibility to learn the truth about our nation and its racist history, the current impacts and prospective solutions. White folks should engage in open and respectful dialogue with their family and friends and acquaintances while standing in the gap to ensure the protection of the liberties of health, safety and prosperity for those that don't look like you. This will provide American descendents of slavery and other people of color the ability to focus on their wellness while protecting our hard fought liberties.
The United States economy has always required racism to effectively function and has depended upon the political process as a lever to make it work. The insurrection at the United States Capitol and the impending threats of more unrest reflects who we are and have always been as a nation but we can be better than this. Our reflections of who we are as a nation have historically been largely aspirational but we can make them a reality.
The Vermont Racial Justice Alliance continues the work of dismantling systemic racism and we're doubling down on our work. Our NEW mission to "secure sustainable power, ensure agency and provide security for African Descendants of Slavery, while embracing their history and preserving their culture is unapologetic and true to the challenge of this time Our work involves a thoughtful and intentional effort of outreach and education, community initiatives and platform and policy that serves to dismantle systemic racism. We know that our work has produced change in Vermont and has provided the groundwork for the work that has followed. We will continue this working unrelenting and ask that you join us in this stand. Please watch our site and calendar for upcoming events and initiatives, updates on Operation Phoenix R.I.S.E. and A.C.T., our Statewide Policy Platform.
As always, your financial support is appreciated.
Give here.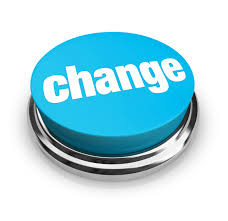 Thanks for giving.
Vermont Racial Justice Alliance Leadership and Team
We who believe in freedom cannot rest …